new products
I just have so much to show and tell you…..it's so much easier for you to click HERE
You'll be happy you did!!!
Mocarabes was inspired by The Alhambra which is a palace and fortress in Granada Spain.
I stumbled across some photos of it while browsing Flickr. It is full of beautiful decorative ornament.
The kit is in soft neutral colors with a touch of gold and vibrant blue.
In total you get 15 papers and 63 elements [plus some extra recolors]
You can see these in the contact sheet previews instore.
I hope you enjoy.
I made a couple of layouts using the kit.
Mark your calender to visit the GoDigitalScrapbooking forum on the 7th August as the Daily Download is my turn and I have ready some extras for the kit. [if you purchase the full kit these are included.]
Ready???
I'm coming out with a new bundle on Thursday and I'm so excited!!!
This bundle will include:
1 full kit, 3 alphas, 2 label packs, an extra paper pack and a collage layered template!
(of course all parts of the bundle will be available separately as well!)
It's perfect for all of your summery photos as well as your everyday creations!
If you've tried my Essence of Summer Sampler
…then you'll DEFINITELY want to grab this!!
Here's the peek:
So how do I win this bundle you ask??  Easy!
Just head over to My Store and make a purchase between now and 9 am EST on Thursday!
Every purchase you make increases your chances to win!
Need a little help?
How about 30% OFF your purchases now through Thursday!
Just enter Coupon Code: CBJ-MYBUNDLE30 at checkout
(unlimited use!)
Winner will be announced by noon on Thursday!
I've added two new kits to the store this week..
Absolute Boy, a GREAT MEGA kit full of fun masculine colors and textures, perfect for all your Boy layouts!
Also, a beautiful kit inspired by family, home and all that we've been blessed with, Blessings is so big, I didn't have room to include everything in the preview!  Lots of wonderfully rich colors and details.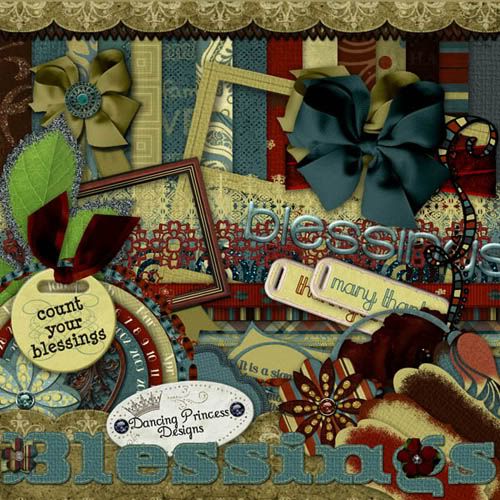 Both kits are on sale this week for 25 % off!  You can check them out HERE!!
Thanks for looking and have a WONDERFUL DAY!
Jenn of Dancing Princess Designs