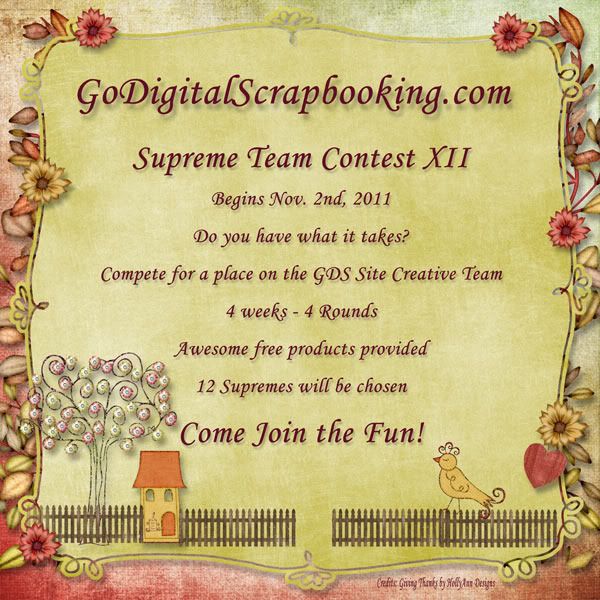 CONTEST RULES
Deadline for Sign-Up is Tuesday, Nov. 1st Midnight, EST.
Any current or Supreme Team Alumni are welcome to participate
Contest is open to everyone with the exception of Designers
If you are a Designer (either at GDS or at any other store), you may not participate in the Supreme Team Contest as this is a contest to compete for a position on the GDS Site Creative Team
Kick-off Chat Nov.1st at 9:00 P.M. EST in the GDS Chatroom Here
Supreme Team Requirements
4 month term.
6 layouts using 6 different supplied products per month, then you may request products.
Be active at GDS during your Supreme Team term.
Post layouts at GDS, DST and one site of your choosing, as well as the Praise Game and Enabling at DST.
If you want to join the Contest, please sign up at GDS
Do You Have What It Takes To Be A Supreme