I've added two new kits to the store this week..
Absolute Boy, a GREAT MEGA kit full of fun masculine colors and textures, perfect for all your Boy layouts!
Also, a beautiful kit inspired by family, home and all that we've been blessed with, Blessings is so big, I didn't have room to include everything in the preview!  Lots of wonderfully rich colors and details.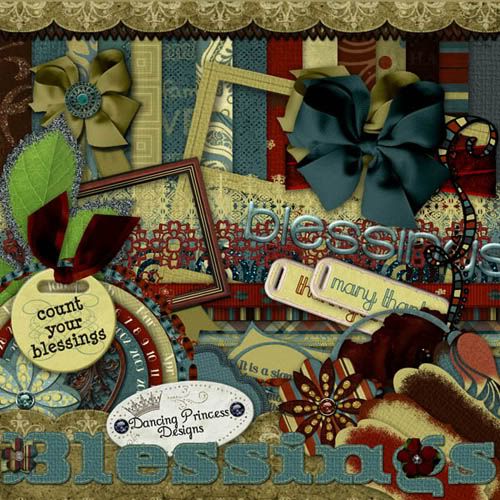 Both kits are on sale this week for 25 % off!  You can check them out HERE!!
Thanks for looking and have a WONDERFUL DAY!
Jenn of Dancing Princess Designs