Hi all!  It's Chanin here, aka Snowflake Beach Designs!  I finally go the participation prize posted for the ABC Challenge for March, so I wanted to share it with you!  It is a cool mini alpha called Edgy Cardboard!  Here is the preview!  Go HERE to join in on the challenge.  This months letters are Q and R!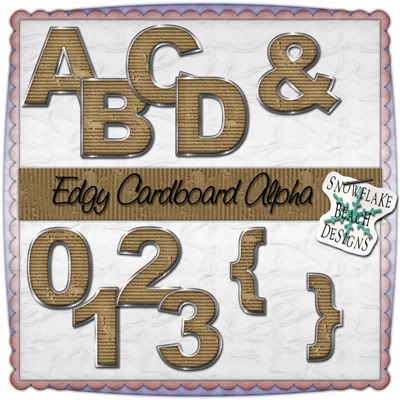 While you are there, drop by the store!  My entire store is 30% off this month! PLUS, today is the last day for my BOGO sale!  Buy my new Ashlyn's Spring kit and get the Ashlyn Alpha 01 for FREE!!
Click HERE to go to my store to check out this kit and alpha!!!
Hope everyone has a great weekend!!!
Chanin