Happy Easter! I'm Tricia, of Seoul 2 Soul Scraps, and I am excited to be hosting my very first challenge here at Go Digital Scrapbooking. I hope you are enjoying the Easter Extravaganza and all the sales and fun events it includes.
I have a special Easter inspired font challenge for you during our Extravaganza. The font we will be using is one of my all-time favorites for journaling, Champagne & Limosines by Lauren Thompson.
I love this font so much, I contacted the creator and bought a commercial license to use it on my packaging!
You can download it by clicking on the image below or
HERE
from DaFont.
Now that you have the font, here's my challenge for you. I'd like you to use this font to journal a list of Easter Blessings.
How have you been blessed lately? How many blessings can you count this season?
Here's an example page I made using my "A Spring In My Step Bundle":
You have until 11:59 p.m. EST on Sunday, March 31 to complete this challenge. Use of GDS products is not required, but is strongly encouraged and much appreciated. Please upload your layout to the
Miscellaneous Challenge Gallery
and post a link to your layout in this thread. Everyone who posts by the deadline will receive the following wordart cluster set as a posting bonus!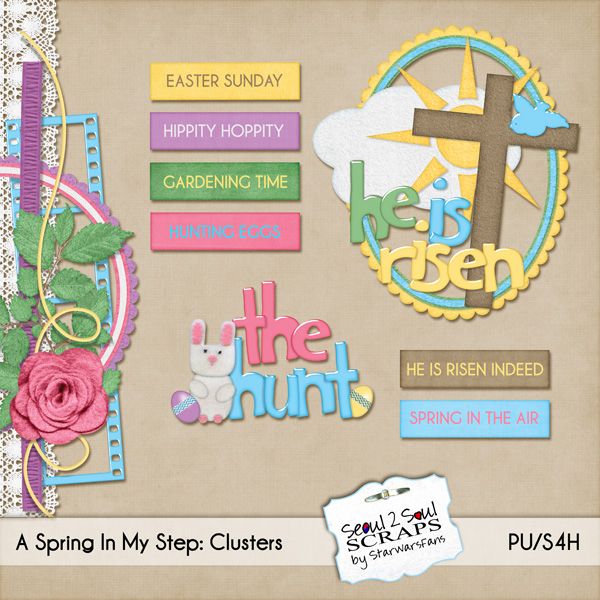 I can't wait to read all about your blessings! :)