I have a brand new collection in the store and TODAY ONLY you can get both of the Kits for just $2 each!!
See the whole collection HERE
Today's Daily Download coordinates with my latest kit, All Star Kid! This fun kit works for a variety of sports including baseball, basketball, football, soccer, and volleyball. Featuring a rainbow of colors, 51 elements, 20 papers, and a full alpha, this kit can be used for multiple pages!
Here are some fun layouts for inspiration!
All Star Kid will be 25% off through June 10.
Today's Daily Download is a coordinating set of extra papers.  They will be FREE from 1:00 p.m. EST on May 30 through 3:00 p.m. May 31 only.  If you miss it, you can purchase it in the store for $1.50.
Pssttt…It might also be worth your while to check out my Facebook Page and Blog.
Happy iNSD everyone!!!
Jill here with today's Daily Download and a few iNSD Specials for you!
Now for toad's Daily Download!!
5 Extra Papers to coordinate with my Hello There! Collection
Available for the next 24 hours!
Don't forget to stop by my Blog and Facebook Page to pick up my portions of the GDS Blog/Facebook Hop!
Have a super weekend and Happy Shopping!!
We've been working hard in the backstage to have the coolest NSD celebration around GoDigitals community. That's why I forgot to bring you my daily download for this month. Better late than never, right?
Besides the daily download, I have some other great offers for you. Check them out!
It's Up to You!
Special Grab Bag is still available.
You choose 5 digital kits for only $14.99
March Mixology Collection: Simple Pleasures is still on sale.
Each pack only $1.20
I'm so excited to announce a new collaborative kit releasing this week
and you have a chance to win one as always just by leaving a comment
on my fanpage post, click here and grab your chance.
And remember that by purchasing $15 at GoDigitals
you get the Collaborative kit Beautiful Thoughts.
And now for the daily download.
It's an add-on for my latest kit.
Hurry up! Visit my store and download yours
because it's available for one day only.
I have a great Daily Download for you today that just happens to coordinate with my new collection:
From My Window!
A FABULOUS collection that's perfect for your traditional and art journaling projects!
Kit & Extra Packs are 25% OFF for a limited time!
Save 35% OFF the Bundle!
Here's a little inspiration from my wonderful Creative Team!
So for today's Daily Download I have a coordinating BIG confetti pack…and these aren't little confetti scatters….they're HUGE!
3 – 3 layer scatters to add some fun to your creations using various papers from the From My Window Collection!
Yours FREE today only!
Have a super day!!!
It's almost April! I am looking forward to flowers blooming, butterflies fluttering, and all the other signs of spring. So, before we get to today's Daily Download, I wanted to remind you of my latest full kit, "Blooms & Butterflies".
My CT did a lovely job with this kit!
Catherine turned 2 of her layouts into Quickpages for you! You can find the first one on my blog and the second is today's Daily Download!
Don't forget that today is the LAST day to take advantage of my March Madness promotion and to grab my current Facebook Freebie. See you in April!
I would like to introduce the last piece of our "Vintage Flair" collab kit! It has an additional 14 papers and 40 elements and is free with just a $5 purchase from our store! Just add $5 worth of products to your cart and you will get the kit FREE automatically!


Free with a $5 purchase!
Also, if you add $15 worth of products to your cart, you will also get our March collab kit "My Story" FREE with your purchase!

GDS is reviving Mixology!  What is Mixology you ask?  Designers create individual small packs using the same name and color palette.  The packs can be mixed and matched so that YOU can create your own custom collab kit!
Each piece is regularly priced at $1.99, but can be purchased at an introductory price of just $1.20 for the first 2 weeks. This month's Mixology is Simple Pleasures and you can find all of them HERE. I made a fun little mini kit about the simple pleasures I enjoy. I hope you will like it!
Catherine made an adorable page with my mini kit.
Also, I wanted to let you know about a fun event coming to GDS on Thursday that celebrates all things Vintage!
Be sure to join us for all the fun. You can stay on top of the events by checking the forum HERE.  My kit, If Walls Could Talk, will be included in the sale.
This is one of Catherine's favorite kits!
So, if you don't own If Walls Could Talk yet, be sure to grab it during this Vintage Event starting Thursday!
I have a new release out and it's all for the boys! 

It has 50 elements, 20+ papers and 1 alpha. I also decided to boost it into a bundle with the addition of some fabulous journal cards, masks and paint splatters! I think everyone has a boy in their life that they would love to scrap. Possibly your husband, son, dad or friend. So often the pinks, purples and reds in scrapbooking kits aren't exactly a perfect match for our rough and tough boys, so I figured it was time for a boy kit. Don't worry! I have thrown in enough flowers to give you something to cluster or to use the kit for non boy layouts too:)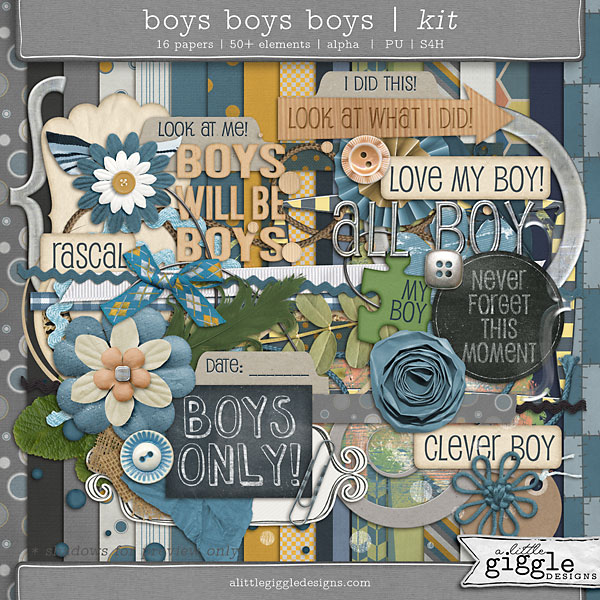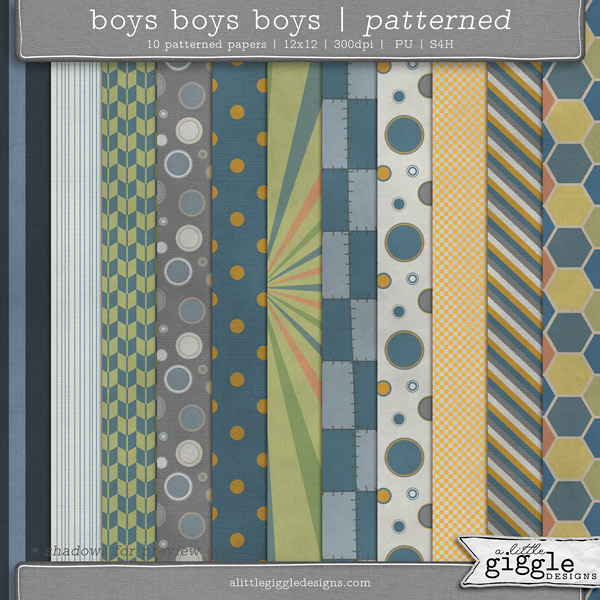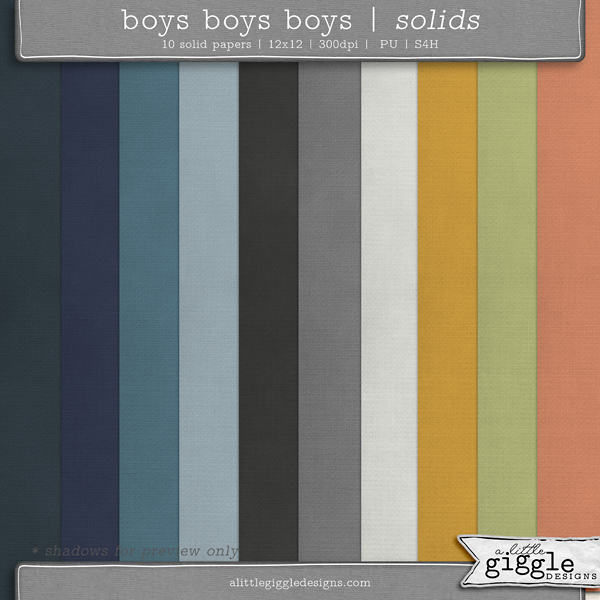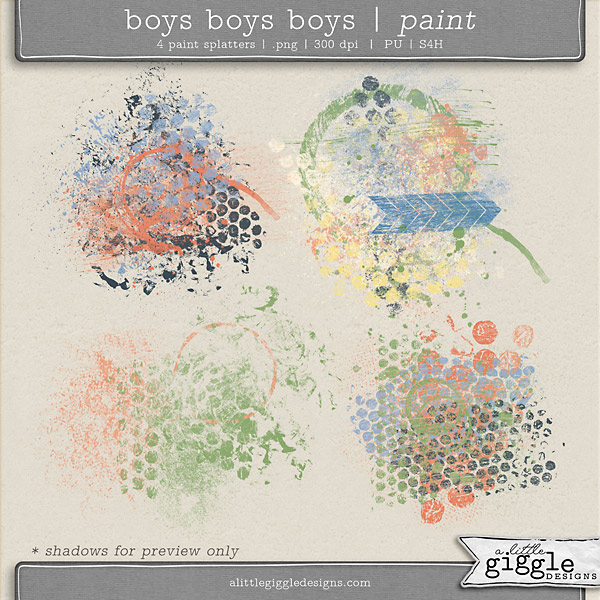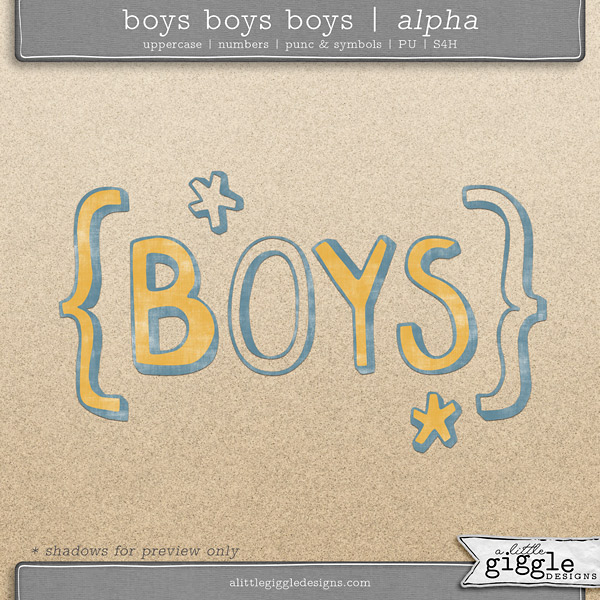 Here are a few layouts created by my super talented Creative Team and the Supreme Team girls using the bundle. Enjoy!






AND… it's ON SALE! If you'd like to grab this kit, it currently is on sale and you'll receive 30% off until 5th April '14. Click here to check out the bundle!

I thought I would do a little add on freebie for you to enjoy:) Click on the image to download it.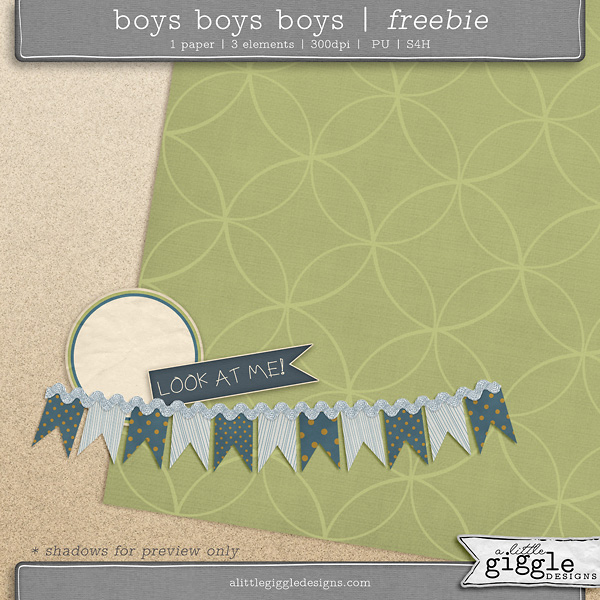 Having trouble with the download? Click here to download instead.
Have a great week everyone!
Dodie
x