Today's Daily Download is a fun Jelly alpha
created by Maria's Designs.
To pick up Maria's Jelly Alpha, 
stop by the shoppe
and pick it up here
 Thanks Maria!
Today's daily download is a gorgeous mini kit
from Majula Designs
To pick up Rose Romance for yourself,
simply click HERE
Thanks Majula Designs!
Today's daily download is a set of Shabby Fall
Paper Styles created by Tricia Curtis Designs
Just take a peek at these
To pick up the Shabby Fall Paper Styles for yourself,
simply click HERE
Thanks Tricia!
Happy Scrapping!
Take a look at these gorgeous Blushing Autumn Ribbons
that HollyAnn Designs has in the store for today's 
Daily Download
Such a great addition to your digi-stash!
To pick these Blushing Autumn Ribbons for yourself,
simply click HERE
Thanks Holly!
Ladies, I've been MIA this summer working on a secret project that is finally finished and I'm super excited to tell you about!!
I've redone my All Year Round Kits with a HUGE palette that all match & compliment each other. So the Red from December will match the Red from Valentines. Is that cool or what!!?? Each month you can pick one up for just $4/each and create a HUGE matching resource to mix and match. All you have to do is search your All Year Round Kits for the name of the color you want and VOILA all matching parts should show as they all have their color in their file name.
AND be sure to watch for my Daily Downloads and other freebies that will match each kit!
AND if you just can't wait for each month to arrive, you can pick up the whole year, that's right ALL 12 kits PLUS a bonus All Year Round Sports kit only available in the bundle pack at over 50% off!!! That's over 1198 MB to scrap your whole year!!
The first one is All Year Round October – Spooks and Spells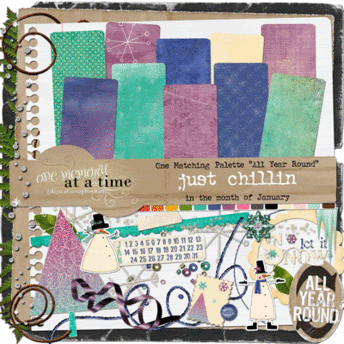 __________________
Just take it…"One Memory At A Time"
Have you seen my new kits?
Check Out My Store




The weekend flew by — and more leaves are in my yard just
waiting to be raked into piles, and then jumped in!
Dancing Princess Designs has created a fun, Customizable Greeting Card Template 
for today's Daily Download — with the holiday's fast approaching, what a treat!
To grab this goodie for yourself,
simply click HERE
Thanks Jenn!
Happy Scrapping All!
We have been doing some site maintenance, but we are back!
We have a gorgeous frame cluster for today's Daily Download
brought to us by Laitha's Designs
To pick up Laitha's Vibrant Fall Frame Cluster,
simply click HERE
 Happy Scrapping ~
Today's Daily Download is brought to us by Mistica's Designs
Here is Never Say Goodbye Add On
To pick up Never Say Goodbye Add -On for yourself
simply click HERE
Today's Daily Download is a fun Halloween Frame
from Holly Ann Designs

To pick yours up, simply click HERE
Thanks Holly
Today's Daily Download from Verena Karolyi is a
gorgeous Quick Page from the Earth Inspired kit
To pick up your very own Earth Inspired Quick Page
simply click HERE
Thanks Verena