Hiya, Silly Bean Shannon on this gorgeous Saturday here in NC! I hope you're all having a great weekend too! So, here's today's daily download, a lovely quickpage from Dancing Princess Designs!
You can click HERE during the next 24 hours to download your free QP! Thanks Jenn for this cute download!
Are you ready for some bright springy flowerish fun?? My new Bloom kit is bursting with bright colors and fun pieces to compliment any photo! I added black to the palette so you can turn any photo black and white to use with this kit! It's 25% off for the next 2 weeks so get it now while it's on sale! Click on image to go to the store.
Included is the matching alpha for FREE!!!!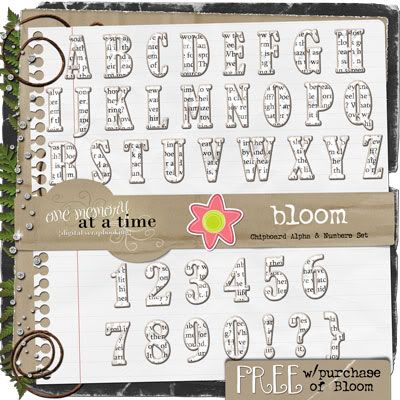 AND it' s the GDS Brag Book Exchange kit. Create 1-3 brag book sized (4X6) quick pages and then all participants share them so you have a full coordinating album! They are great for gifts and theme albums! I'm giving away an adorable 4X6 album to one of the participants too. All you have to do is submit pages to be put in the drawing!
Happy Scrapping!
One Memory At A Time
Hey there y'all, Silly Bean Shannon here! I have so loved seeing all the Waiting for You layouts in the gallery, and now Majula has the gorgeous QP for you to use!
Click HERE to download yours free during the next 24 hours! Thanks Majula!
Come and get your copy of this wonderful Template for today's daily download from Andrea Gold!
Comes in 3 different sizes too!
Enjoy! 
I'm so excited to be the Round 3 Kit for the Supreme Team Contest!!!  If you are not competing you can still get this fun kit on sale for 30% off!! That's only $3.85 for a limited time! Click on preview to go to the store.
Be sure to check out what the contestants in round 3 to with it for awesome inspiration!! And don't forget the cheering contest for a chance to win the kit FREE!
JAB has a matching word art pack Just Relax that is to die for too!
Happy Scrapping!!
PS I'm having a hard time getting grape juice out of my couch, if you have any tips, let me know here!
Check out today's Daily Download from Christy!
Are you ready to scrap those St. Patrick's Day Layouts?
Well HERE is just the perfect kit from Christy!
Enjoy!
Thanks Christy!
Hey there everyone, Silly Bean Shannon here, hoping your week is starting out well! Today we have this pretty quickpage from Alma's Scraphabit!
You can click HERE to download yours FREE during the next 24 hours! Thanks Alma!
Hey everyone, Happy Weekend!! Even though it's raining here, I'm still glad it's the weekend. And another thing I'm glad about….look at these way cool Doodle Borders from Bianca Argollo!
You can click HERE to download yours FREE during the next 24 hours! Thanks Bianca!
Hi all!  It's Chanin here, aka Snowflake Beach Designs!  I finally go the participation prize posted for the ABC Challenge for March, so I wanted to share it with you!  It is a cool mini alpha called Edgy Cardboard!  Here is the preview!  Go HERE to join in on the challenge.  This months letters are Q and R!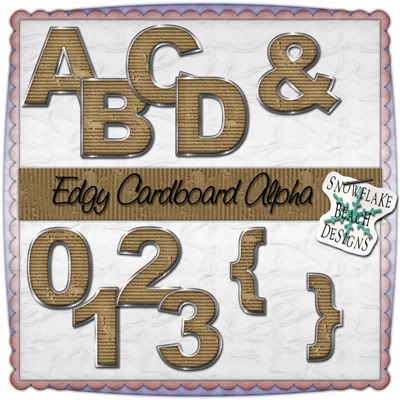 While you are there, drop by the store!  My entire store is 30% off this month! PLUS, today is the last day for my BOGO sale!  Buy my new Ashlyn's Spring kit and get the Ashlyn Alpha 01 for FREE!!
Click HERE to go to my store to check out this kit and alpha!!!
Hope everyone has a great weekend!!!
Chanin