It's Soft
It's Shabby
It's Cottage Mist… the GDS February Collab Kit
and It's YOURS Free if you spend $10 in the Store
Majula Designs… If you haven't checked her designs out.. you are really missing out!
Here today she is sharing a beautiful quickpage from one of her newest releases "You & Me"
You Can Get It Here!
Happy Scrapping!
Thanks Majula! 
Today's GDS Daily Download is a wonderful Old Newspaper Alpha from Dancing Princess Designs!
You can get it HERE!
Last chance to get your hands on the Clearance Items!
Enjoy!
I've added a few new goodies to the store this week!!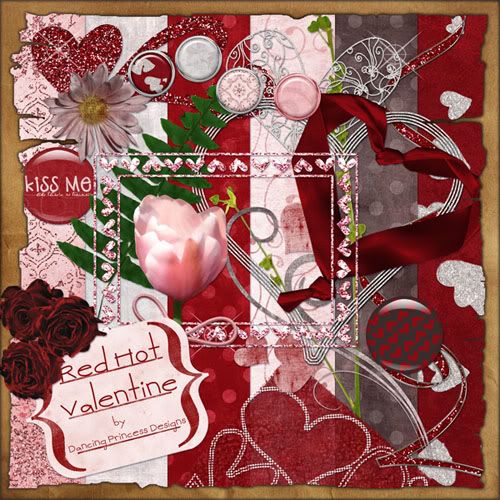 Red Hot Valentine Mega-Mini is sure to get your blood pumpin',
dreaming up layouts of that special one you love!  With 6 papers, and 21 blingy, sparkly and unique elements
to make your pages one-of-a-kind works of art!
Personal Use, S4H, S4O (Please see my TOUs)
It's in the STORE at a Sweetheart of a Deal, so check it out!!
I've also added a fun little alpha: Sweet Melody
Music has been a big part of my life since I can remember and I had so much fun
creating this delightfully embroidered musical alpha. It will make the perfect element for many of your pages!
Containing full upper and lower case, as well as brackets, parenthesis, ?, !.
Personal Use, S4H, S4O (Please see my TOUs)
You can see it HERE.
And last but not least is my new date element, Days of Our Lives
This fun little date element contains the months, January thru December with their corresponding days.
Also included are 5 doodled "markers" in the shape of a star, heart, circle, arrow, and square, as well as a painted and tied tag.
You'll find uses for it over and over on your pages and hybrid projects!
Personal or S4H/S4O (Please see my TOU)
It's in the store HERE.
Remember that thru February 14th, you can receive
Sweet Nothings GlitterSheets and Solids Pack FREE with the purchase of Sweet Nothings Kit,
which is on SALE 25% off thru tomorrow night (Saturday)!
All Images are clickable!
Thanks for lookin'!!!
Last chance to snag all your goodies from the Clearance Section at 50% off!  Everything's gone after Saturday at midnight!
Snag this wonderful wordart here from Jab Designs for today's GDS Daily Download!
Enjoy Everyone! 
Hope you enjoy this fun element pack from Dani Alencar for today's GDS Daily Download!
Last chance for you to get the January Collab Kit and all the great deals in the clearance section! 
You Can Get It Here!
Happy Scrapping Everyone!
Here's another great template from our resident Template Queen, Andrea!
It comes in three sizes, and is yours free here!
Thanks, Andrea!!
Happy Monday!  Our freebie for you today is a QP from Alma's Scraphabit Designs!
Isn't it beautiful!!??  Pick it up for free today here!!
This jumbo sized MUST HAVE kit full of sweet little nothings, in tones of Strawberries, Chocolates, and Cream is the perfect choice for your Valentine's Layouts, making hybrid valentine's cards, baby pages, girlie pages, heritage and just about anything else. Featuring a soft, shabby style you'll love, and that you'll find ways to use over and over!
You can get details on all the goodies packed into this 196 MB kit HERE
It's on sale at 25% off for a limited time!!
AND, until February 14th, you can receive the GlitterSheets and Solids Paper Pack for FREE with the purchase of Sweet Nothings!!!  Just PM me with your order number, and I'll send you a coupon!!!
That's a value of $8.75 for only $4.88!!!!!
Just take a look at some of the AWESOME LOs that my Creative Team has been creating!…..
Hurry to the STORE NOW and check it out…..cause unlike TRUE LOVE, this deal will be gone before you know it!!!!
Happy Saturday!
Helen's created a great set of assorted snowflakes that will make a great addition to your wintry layouts!
Pick them up here and be sure to post your layout in the gallery so we can see how you used them!